These Florida Insurance Designation courses are State approved and comply with State Education Requirements for Licensure. Once the student has successfully completed the course and final examination, his/her name will be sent to the Florida Department of Financial Services, fulfilling the required course pre-requisite. Florida Designation courses from OLT exempt you from having to take a State Exam!

Receive immediate access (as soon as your payment is cleared and you receive the automated email) to courses when you purchase online through this catalog (using credit/debit).
This course fulfills the educational requirement for the 6-20 Company/Independent All-Lines adjuster..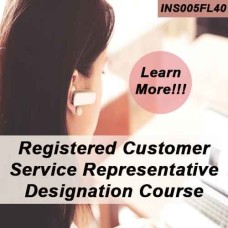 Topics include Automobile, Property Insurance, Office Management, Inland Marine, Crime, Workers Comp..
Purchase a course extension and receive an additional 30 days to complete your course. NOTE: You wil..
Showing 1 to 3 of 3 (1 Pages)